4 of the Over 85,000 Listings

Tahlequah, OK
Investment Rental Property! Price Reduced. Motivated.
Mission, TX - 5 bedrooms
Open for Bidding!
Eagan, MN - 5 bedrooms
Open for Bidding!
Portland, TX
Open for Bidding!:
Current Bank Foreclosures

What Kind of Listings Does Current Bank Foreclosures Provide?
Current Bank Foreclosures makes finding the right house even easier by using Analytics to pinpoint which properties may be the best deals in your area. You can even Make Offers with the click of a button. Here are some of the Current Bank Foreclosures Property Types:


Below Tax Appraisal Properties - By comparing homes currently for sale to the County Appraised Value, we sift out which properties are at below appraised value.

Desperate Seller Properties - These are the homes where the seller has drastically reduced the current sales price from the original sales price.

Motivated Seller Leads - These are leads that come in to us in which the seller has filled out a form saying they need to sell fast. Common reasons are A) Divorce, B) Bankruptcy, C) Property Needs Repairs, or

Other
Current Bank Foreclosures Tools & Features:
Smart-Computer Algorithms" - Our computers analyze the properties currently for sale on the market 24/7 to "cherry-pick" the BEST properties for potential Investing. The Smart-Computer compares Sales Price to Tax-Appraisal Valuation, Online Valuations from Several Companies, Important Keywords, Drastic Price reductions showing Motivation, and much More!

"Deal-Score" - Each property is assigned a "Deal-Score" from 1 up to 10 based on how many positive indicators are associated with each property.

"One-Click" Offers - Make Offers with the Click of a Button! This allows you to make up to 20 tentative offers within a single hour! The offers are texts are pre-written for you with the ability for you to edit, making it much easier.

Search Foreclosures ---------------->
Search Listings By State: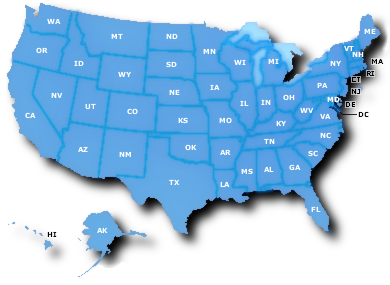 ---
Foreclosures vs. Short Sales | HUD Homes Financing and Assistance | Quality in HUD Foreclosures | Buying a HUD Listing | Century 21 Foreclosures | Commercial Foreclosures | Foreclosure Statistics | Chase Foreclosures | Foreclosure Checklist | Trulia as a Foreclosure Resource